Parafermion project started!
The QuantEra project entitled "Topologically protected states in double nanowire superconductor hybrids" started with a kick-off meeting on April 4 in Basel.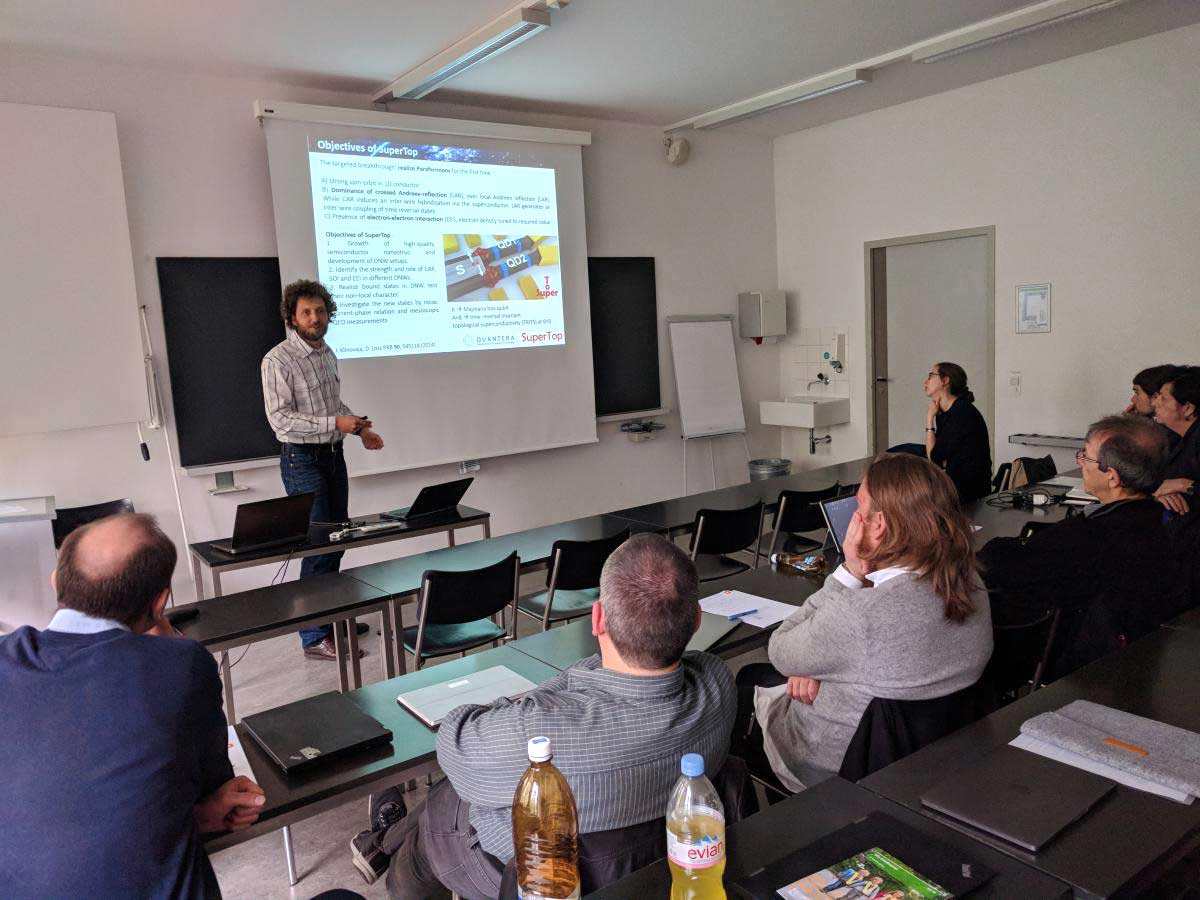 Coordinator: Szabolcs Csonka (Budapest University of Technology and Economics, HU)
Jesper Nygard (University of Copenhagen, DK)
Takis Kontos (Centre National de la Recherche Scientifique, FR)
Lucia Sorba (CNR Istituto Nanoscienze, IT)
Attila Geresdi (Delft University of Technology, NL)
Christian Schönenberger (University of Basel, CH)
Jelena Klinovaja introduced us to the physics of Majorana fermions and parafermions in general in an excellent talk. Thanks Jelena!
see: quantera.eu
SuperTop kick-off in Basel