Last week Thursday and Friday we were exploring "one of the most famous ski resorts in Switzerland:

We had a good start with a special bus only for us! Martin, well done!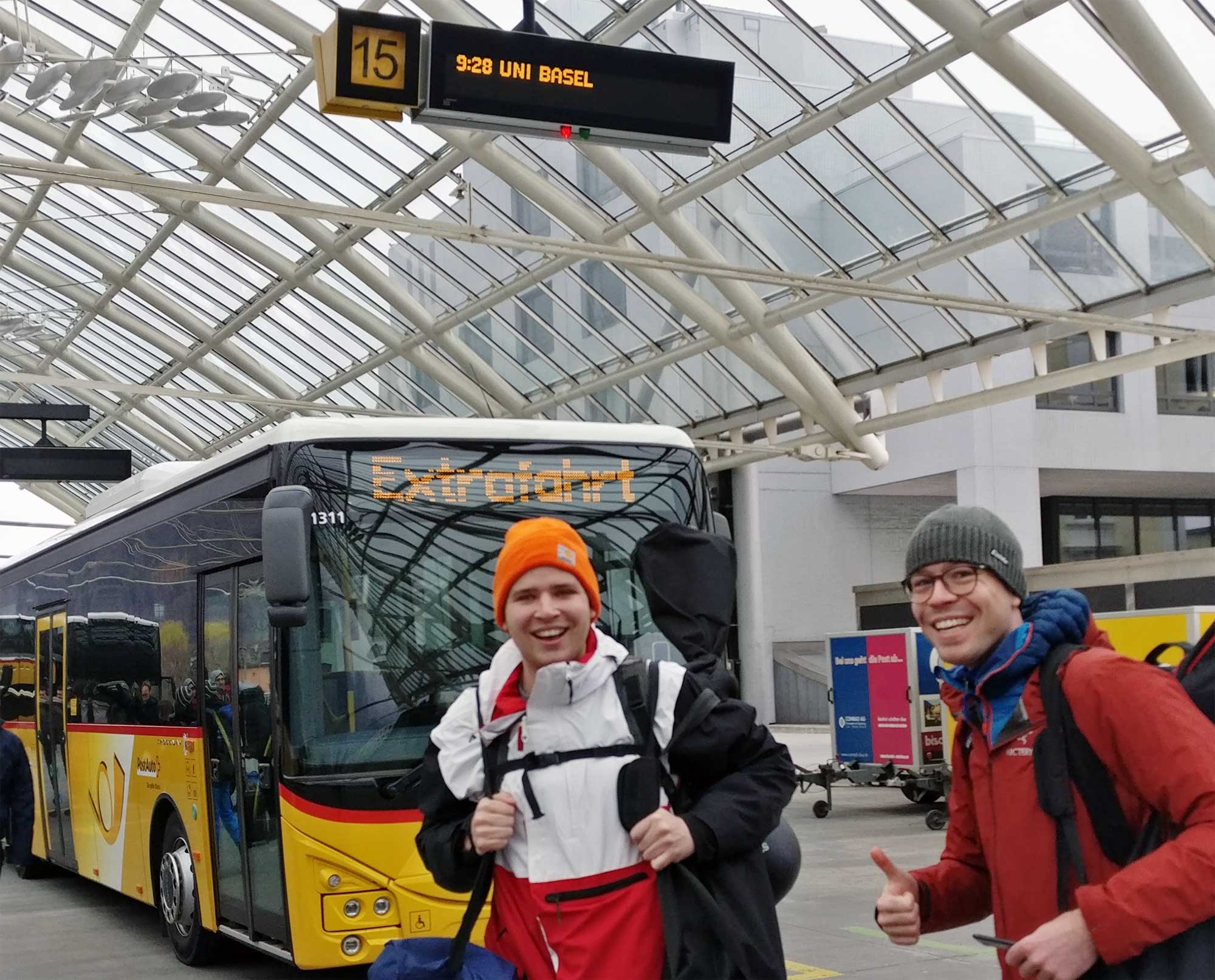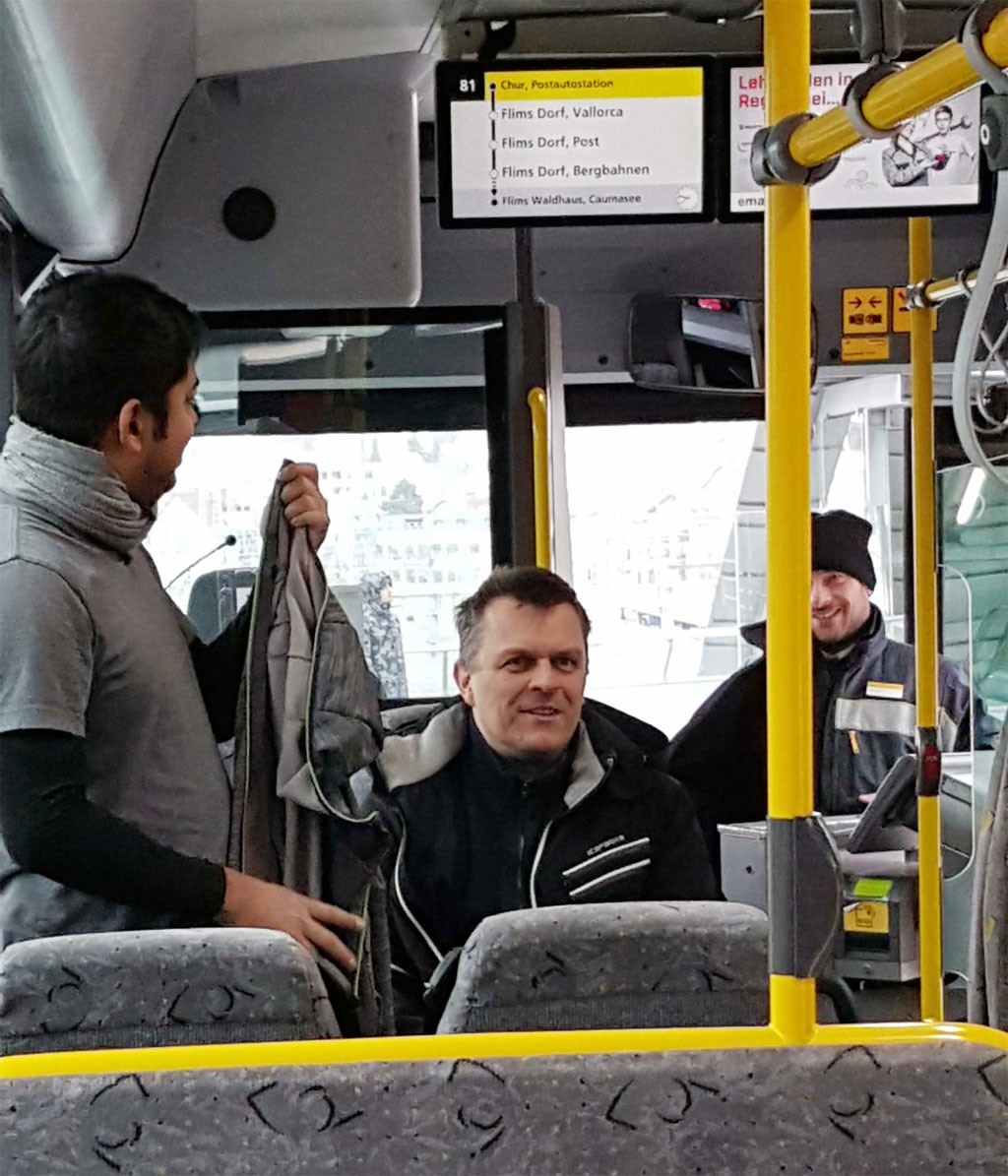 The plan was actually to explore the UNESCO wold heritage tectonic area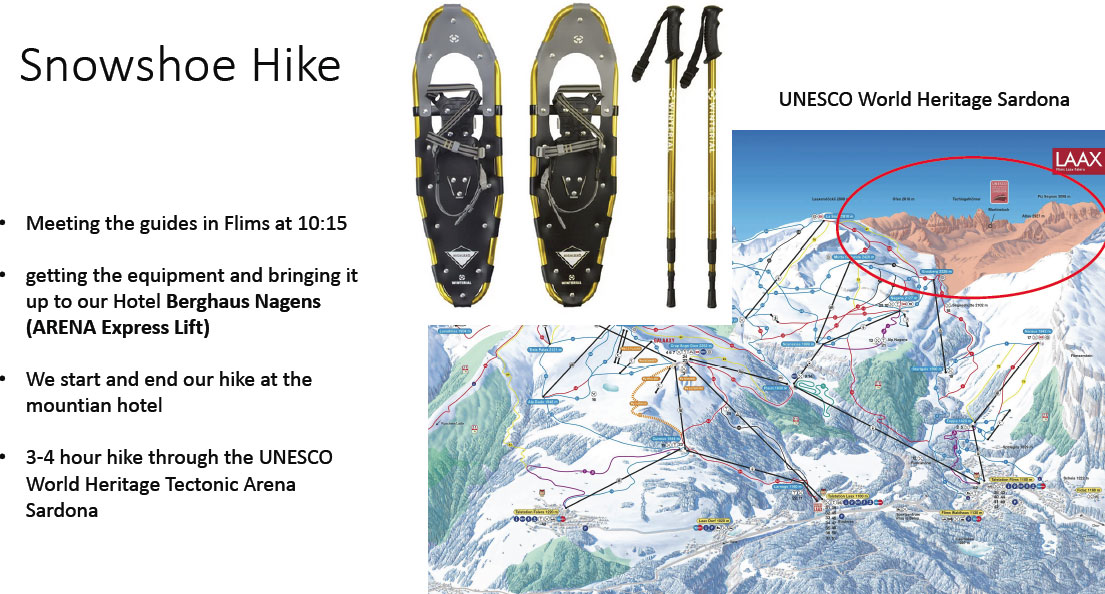 However, due to heavy snowfall on the days before and the not too good weather, our snowshoe hike took place at a somewhat lower height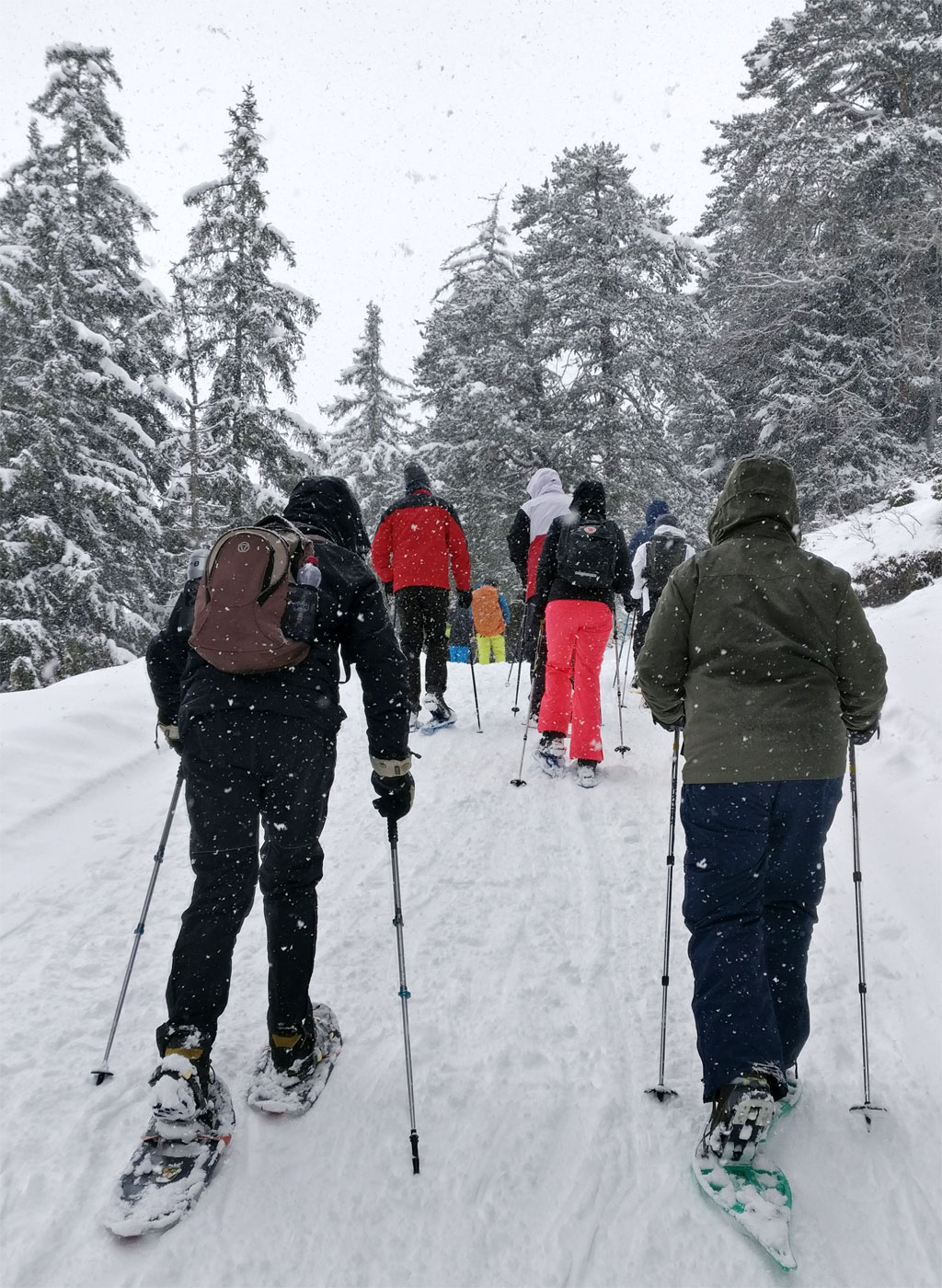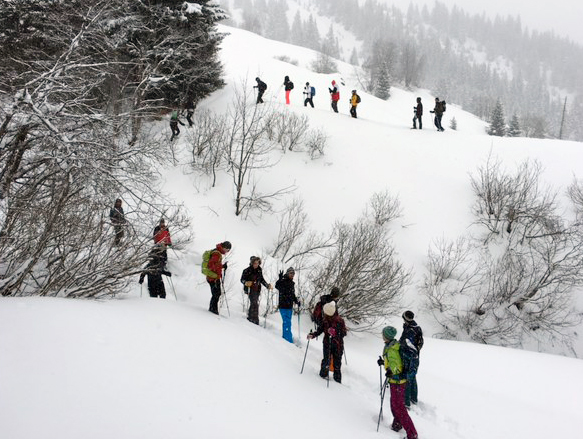 obviously, there was a need for some recovery: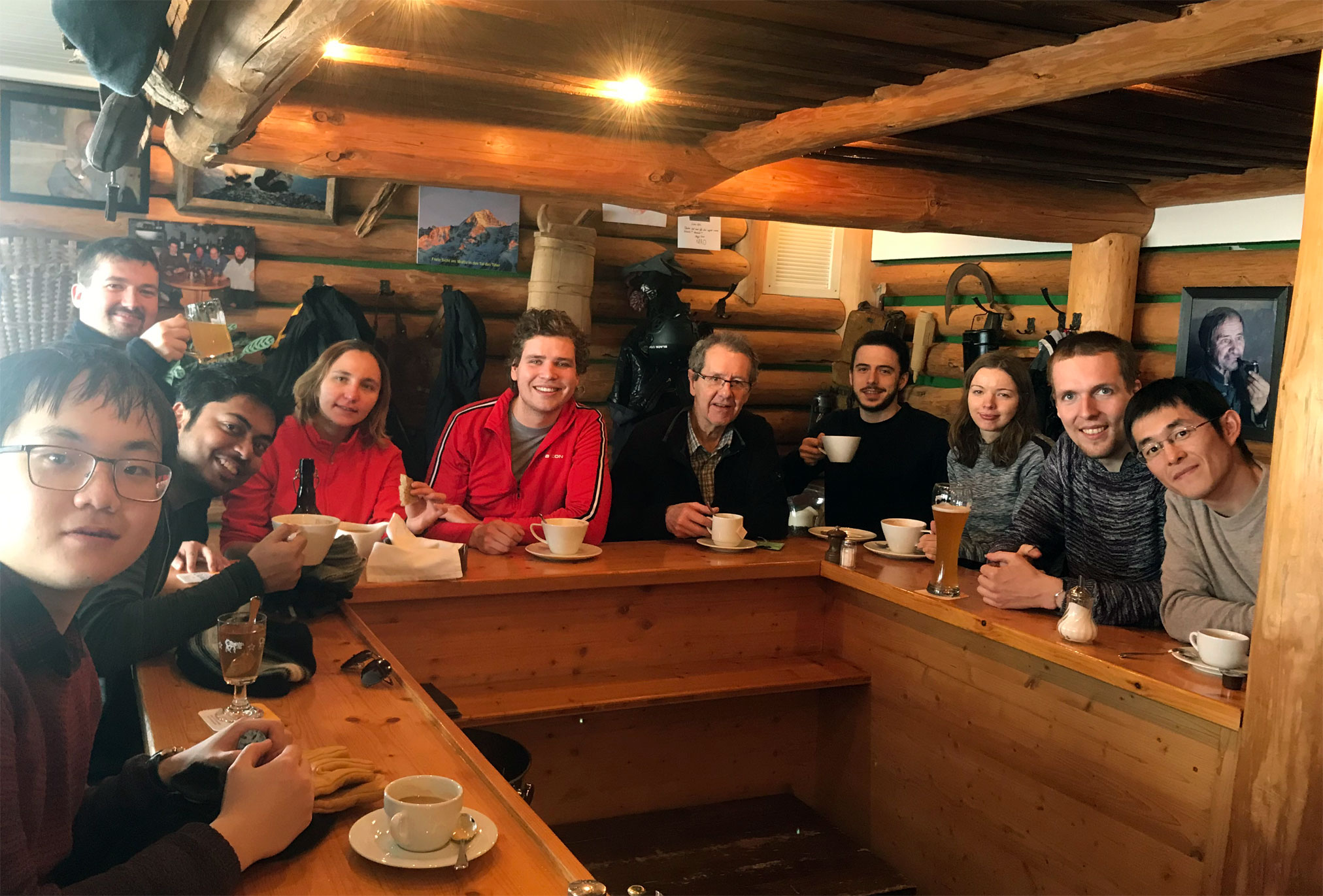 The night we stayed in the Berghaus Nagens. The next day we were skiing. Some downhill, a few other did cross-country skiing. It was a wonderfull event! Thank you Martin for all your efforts to make this a memorable event (this time without any accidents).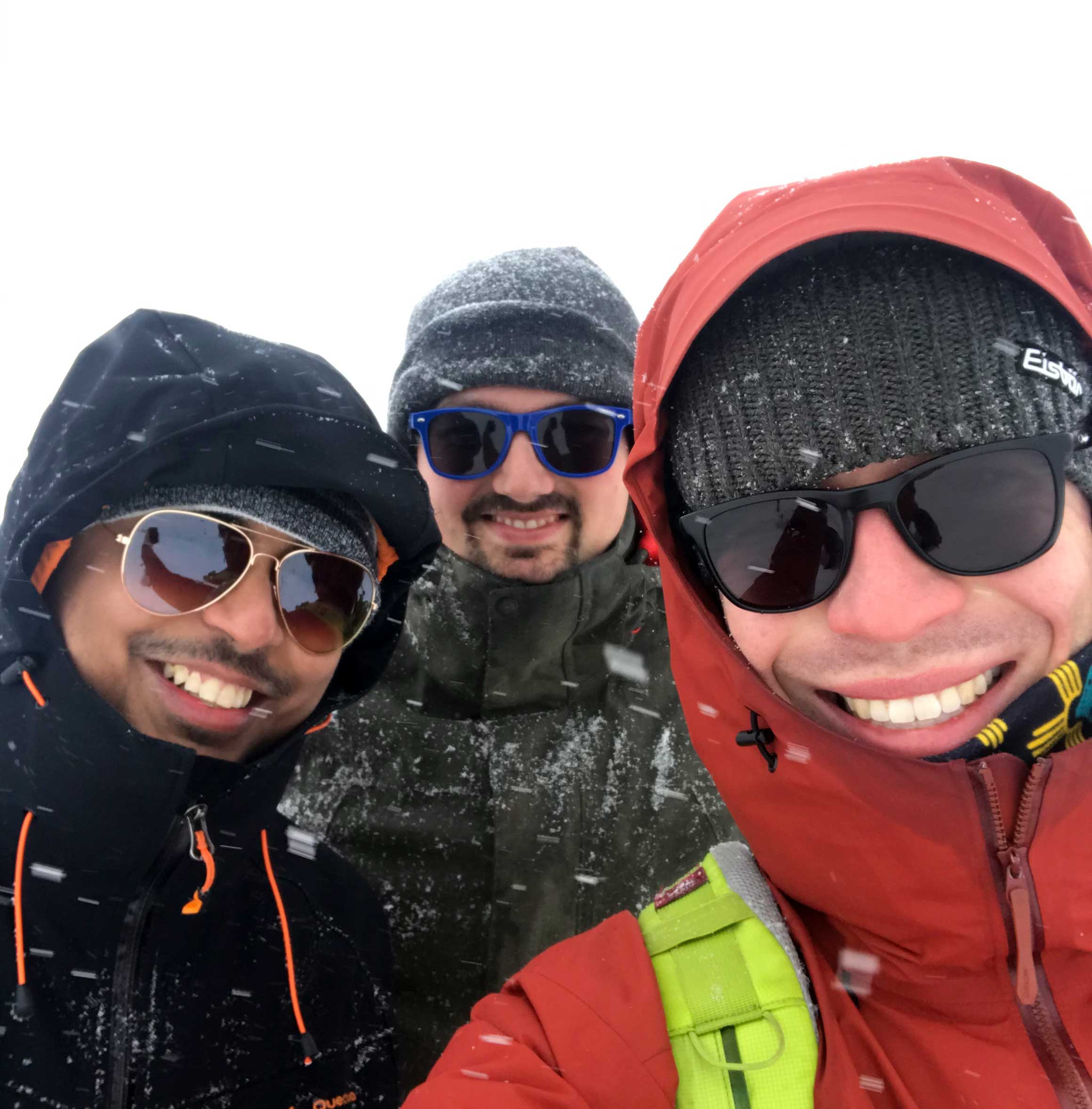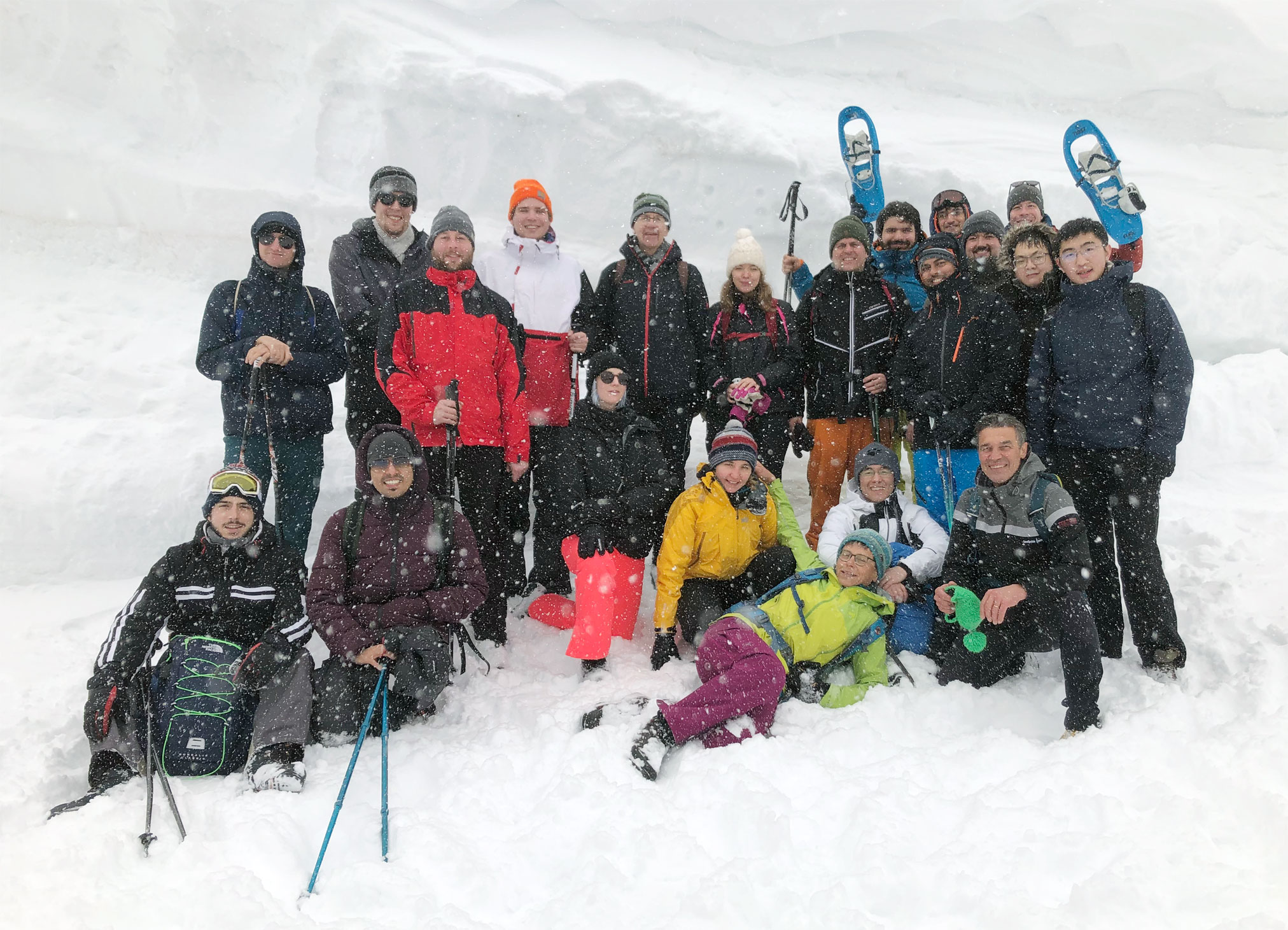 It is a very interesting area to go, not only because of the tectonics and the "Martinsloch"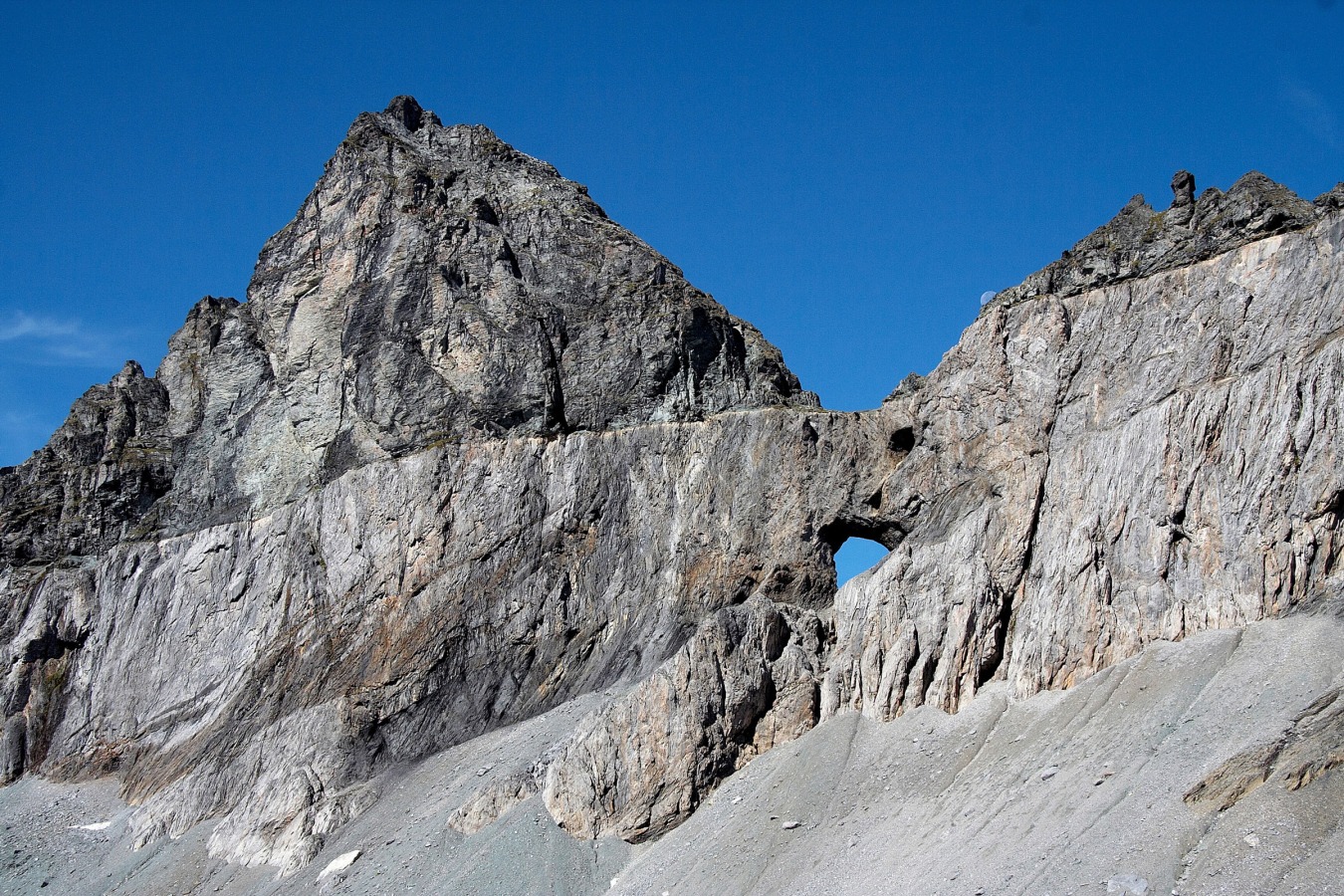 but the scenery with hills, trees and peaks is lovely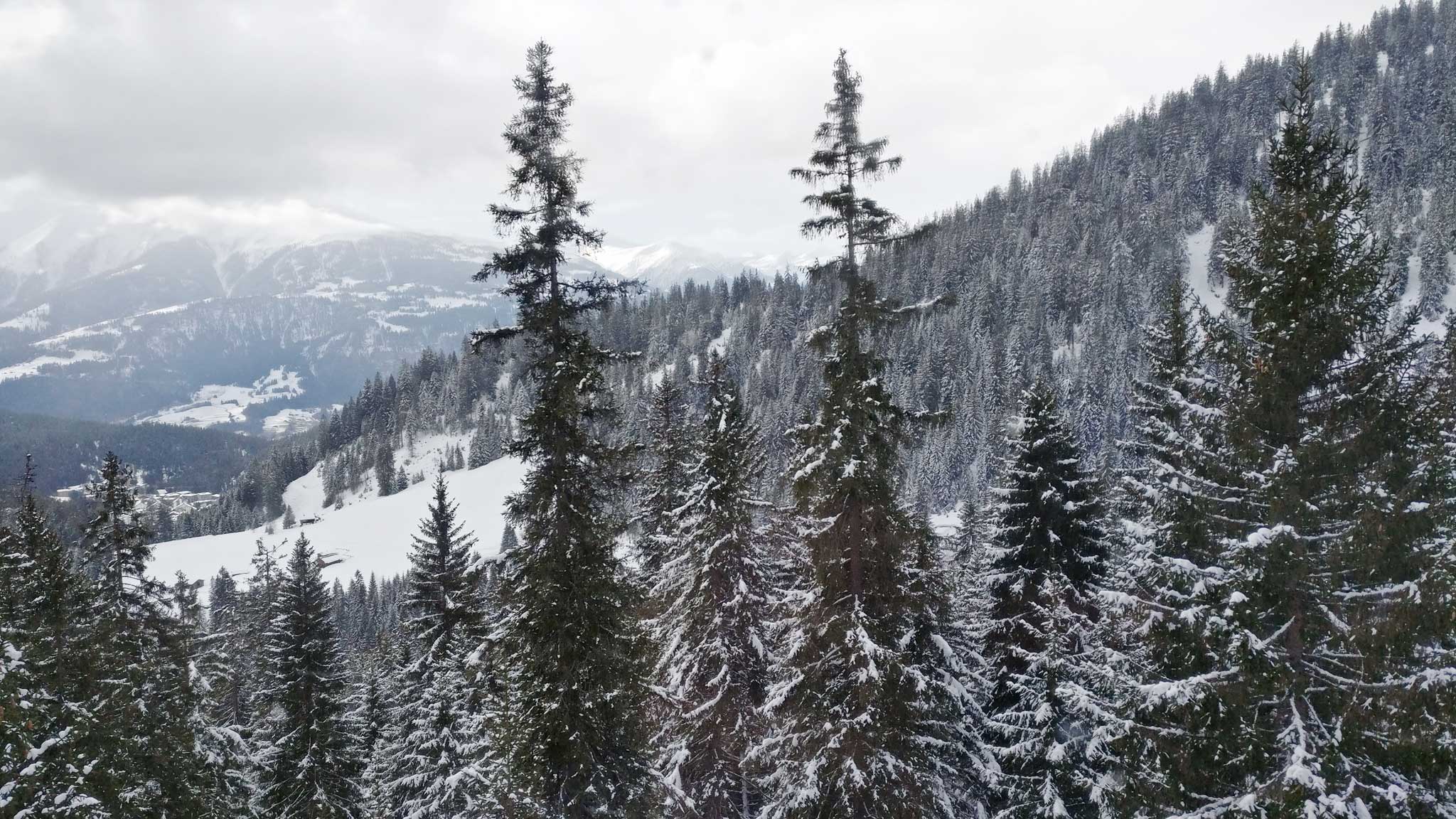 Group Excursion Winter 2020