What a difference to corona lock-down: we went together for two days to the Engadin, to Pontersina. It was a wonderful event with two days of beautiful sunshine and activities. On the first day we went to the Diavolezza. This is a ski resort with a wonderful mountain view: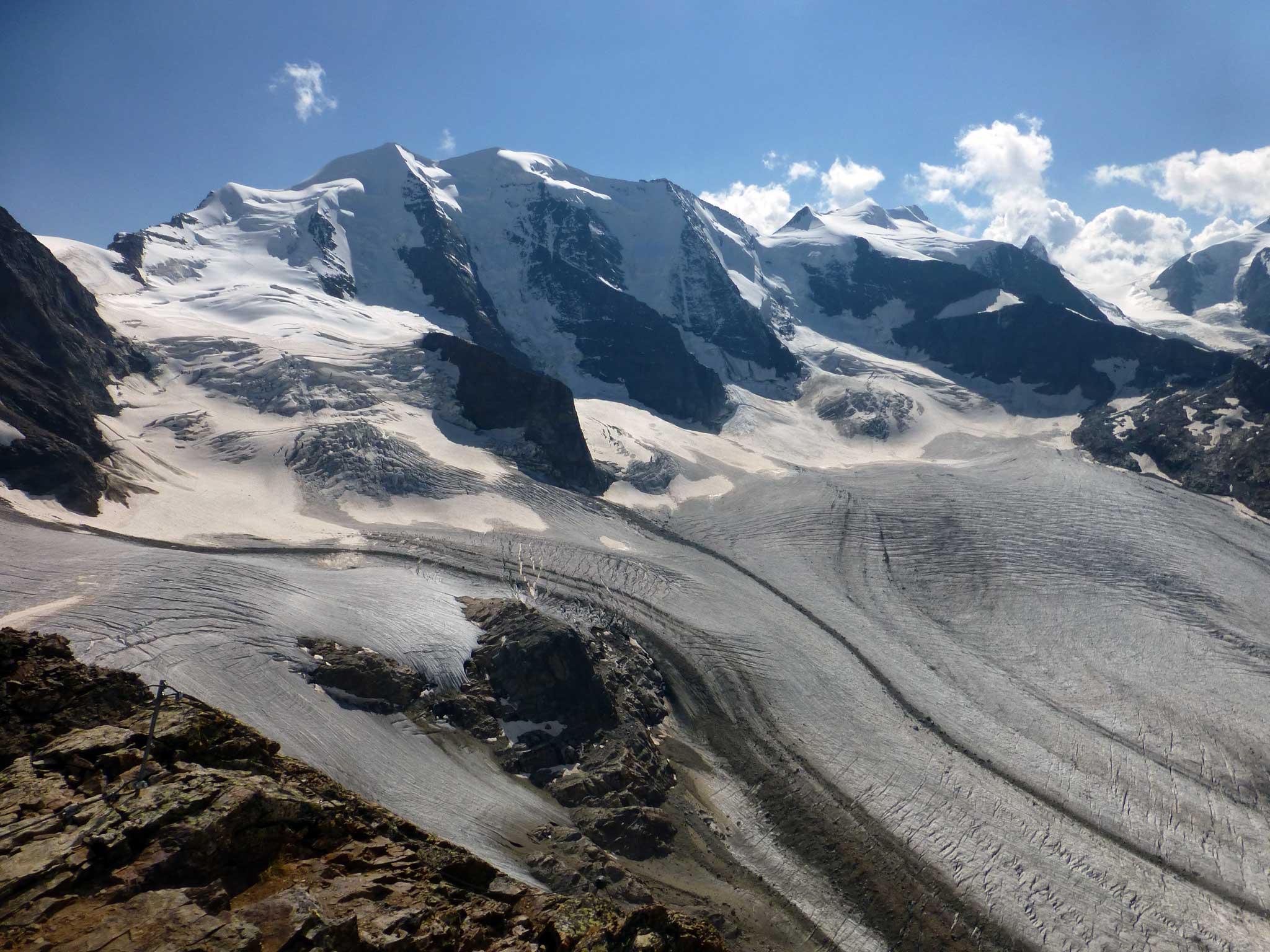 We climed on the Klettersteig to Piz Trota. Also quite exciting, but just ok to get the feel of height, cliffs and mountains: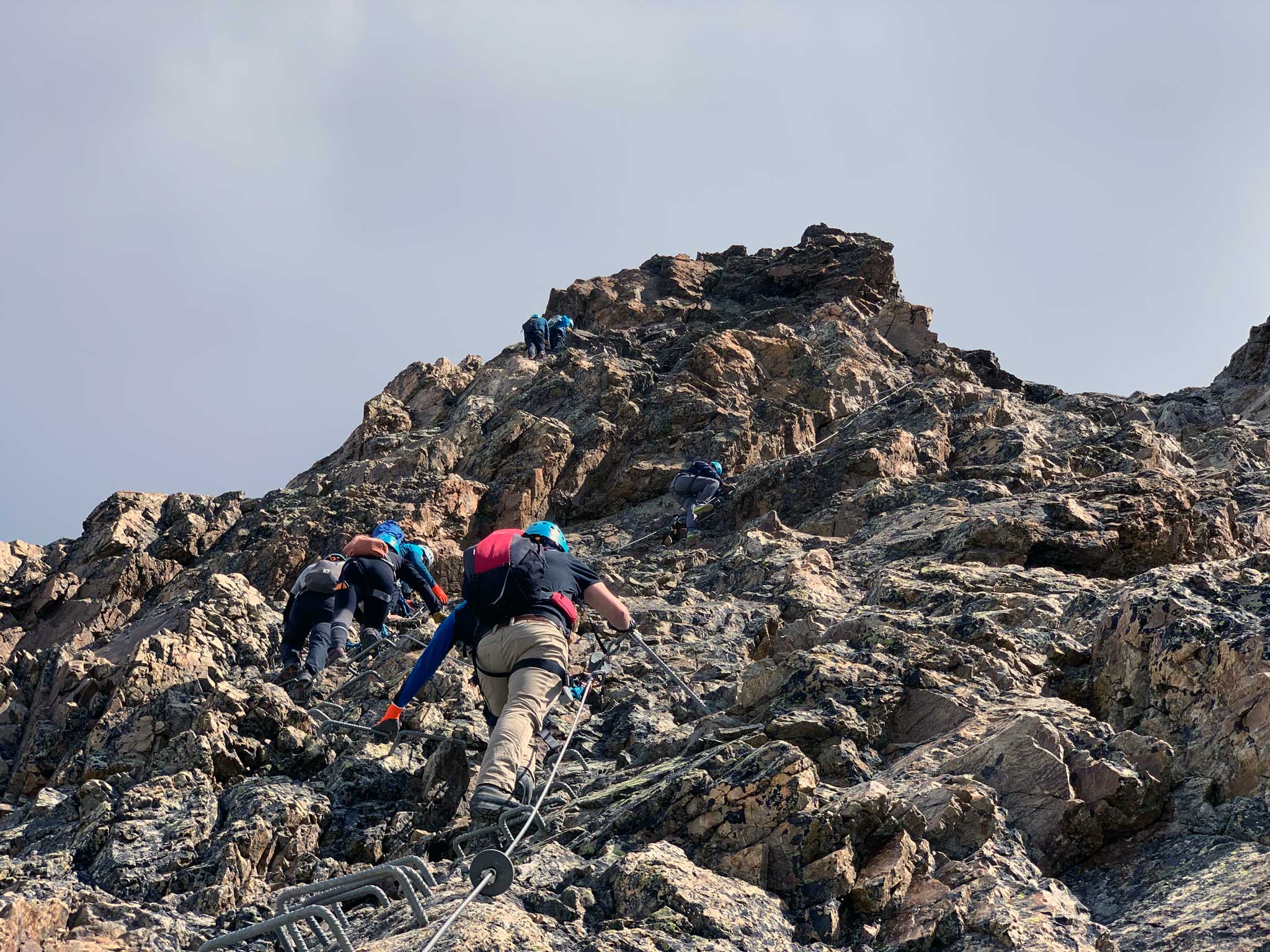 On the second day we did some horse riding and tried to balance on a "Seilpark". The organization of this event was perfectly done by Alessia Pally and Olivier Faist. Thank you so much for this memorable excursion!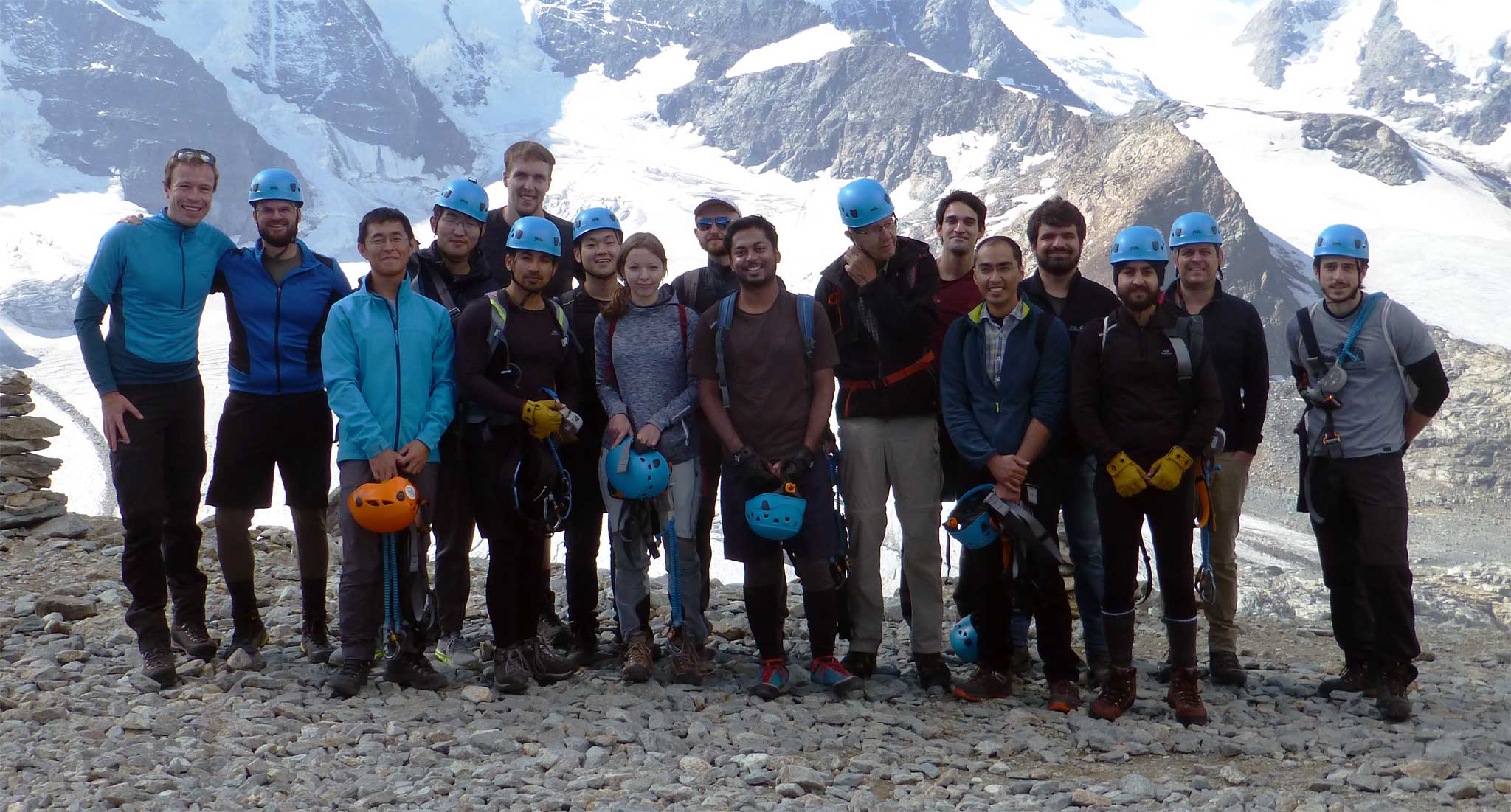 Group Excursion, 13.+14. Sept. 2021